3 Must-See Museums in Denver3 Must-See Museums in Denver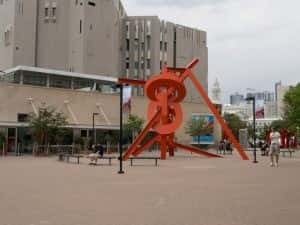 Denver, Colorado, is an area rich with culture and history. There are a number of museums in the city that offer a glimpse into the unique surroundings, as well as showcase the talents of creators from around the globe.
Denver Museum of Nature & Science
Children and adults alike love visiting the Denver Museum of Nature & Science, open daily from 9 a.m. until 5 p.m. Current exhibits include Expedition Health, Gems & Minerals, Discovery Zone, North American Indian Culutres, Space Odyssey, and Prehistoric Journey. The newest exhibit, Vikings: Beyond the Legend, focuses on the complexities of those that lived during the Viking Age, or 750-1100 CE and will be at the museum through August 13.
Admission is $16.95 for adults, $11.95 for kids ages 3-18, and $13.95 for seniors (65+). To view the Vikings exhibit, you'll need a special ticket that costs between $6 and $9 extra. You can also visit the planetarium within the museum as part of your experience or for a separate fee.
Denver Art Museum
With more than 70,000 works of art on display, there is truly something for everyone at the Denver Art Museum. Mi Tierra: Contemporary Artists Explore Place is a favorite current exhibit, which will be there through October 22. It includes installations from 13 Latino artists, expressing their experiences with life in America. The group includes several artists from the Denver area.
If you have a theater buff in your group, pay a visit to Tableau, an exhibition that will be on view through August 20. The artist who created these installations, Hadley Hooper, drew inspiration from theater stage sets to create these immersive illustrations. The museum is open Tuesday through Thursday, Saturday, and Sunday from 10 a.m. until 5 p.m., and Friday from 10 a.m. until 8 p.m. It's closed on Mondays. Tickets start at $18 for members and $24 for nonmembers, while youth ages 6-18 can get in for $5.
Children's Museum, Denver Marsico Campus
Kids will love to explore, imagine, investigate, and create at this hands-on museum, featuring a variety of permanent and rotating exhibits. The Center for the Young Child offers a nature-inspired experience for little kids, while Joy Park offers experiences for adventurous visitors, including spelunking and zip-lining. Visit the vet clinic to examine and treat neighborhood pets or stop by the market for fresh produce and other groceries.
Science-minded youngsters will enjoy the Energy, Kinetics!, and Water exhibits. There are plenty of spots to create art, design and construct buildings, and even make things from recycled materials. Adults must stay with their children as they move throughout the exhibits. It's open on Monday, Tuesday, Thursday, and Friday from 9 a.m. until 4 p.m., Wednesday from 9 a.m. until 7:30 p.m., and Saturday and Sunday from 10 a.m. until 5 p.m. Admission is $11 for one-year-olds and seniors and $13 for ages 2-59.
When you're looking to enjoy a cultural experience with your friends or family in the Denver area, pay a visit to one (or several) of these top museums.