The 4 Most Common Questions Car Buyers Have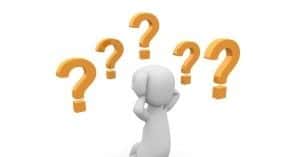 Although people have varying opinions about which cars are most appropriate for their needs, there are similarities between the questions they ask at dealerships or before they arrive. Such questions are important whether you are getting a used vehicle or buying a new car.
What Kind of Gas Mileage Does it Get?
Fuel economy is understandably an important concern of many car shoppers because they don't want to find out too late that they purchased a gas guzzler. Gas mileage may also be a high priority for you if your lifestyle includes a lot of driving and you want to avoid gas stations as much as possible.
If you want to do away with stopping for fuel altogether, consider an electric car. However, consider that those have limited ranges and are probably not appropriate if you have a long commute or do a lot of driving throughout the day.
The easiest way to get a general idea of the kind of fuel economy to expect is to look at the EPA-estimated ratings for each vehicle. They're listed on the websites for the respective cars, and you'll see a figure that represents city driving and one for highway drives. Some manufacturers include a combined rating, too.
What Are the Associated Financing Options?
Budget is a primary concern of many people buying cars, so early in the purchase process, they probably decide whether to buy new or used. Beyond that though, they also think about leasing agreements, loans, and possible trade-ins. Before visiting a dealership, have a well-thought-out idea of how much you can afford to spend on your car. When you present that figure to a dealership, the representatives there will be better equipped to show you vehicles that are within your price range.
What Are The Most Important Features?
The answers to questions about features will vary depending on individual's priorities. For example, maybe your spouse would love a car that has heated seats so winter drives are easier to bear. On the other hand, maybe you insist that the car has to have a high-quality stereo system so you can listen to favorite tunes in all their glory.
Things like cargo space, safety features, and performance technology are also worth thinking about as you research cars. When going through this phase of potential purchasing research, make sure to ponder not only about the needs you currently have but how your life might change during the length of time that you own the car.
If you are thinking about expanding your family, it's smart to buy a vehicle that's larger than what you need now. Also look at seating features that make it easier to fold down seats when needed to create more space. Traction control features may be especially helpful if you might move to a place that gets a lot of snow and ice.
Now that you know several of the common questions car buyers ask, your own purchase should go more smoothly. If you have other questions, such as "does liability insurance cover auto theft," we can answer those, too!