4 Hottest Summer Road Trips in Colorado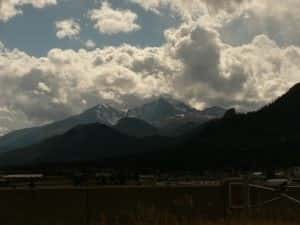 Whether you're looking for an adventure or checking out a romantic destination, you can find a variety of spots to visit via a road trip from Denver, Colorado. You might think that the best vacations in this area are available during the winter, but the summer months have plenty to offer as well.
Estes Park
This town is about 70 miles north of Denver and has a variety of fascinating things to see and do. The Stanley Hotel inspired Stephen King's famous novel, "The Shining," where you can stay in a haunted room to possibly experience the ghostly occurrences. But if that isn't your cup of tea, stop by for a drink in the hotel bar, where you can enjoy prohibition-style cocktails made from over 900 different available spirits.
Estes Park is also the getaway to Rocky Mountain National Forest, so outdoorsy visitors can hike or mountain bike on the trails, relax in a hot tub, take an off-roading tour in an ATV or four-wheel-drive vehicle, or head out on horseback to see the sights up close.
Steamboat Springs
If you pay a visit to Steamboat Springs, located about 150 miles from Denver, make sure to stop at Strawberry Park Hot Springs. Admission is $12 for adults on weekdays and $15 on weekends or holidays. Naturally-fed pools of 104-degree water are soothing and relaxing, and you can transform your getaway into a more rustic experience by staying at one of the covered wagons, cabins, tents, or train cabooses on-site. If you visit the pools after dark, swimwear is optional, so it's an adults-only experience.
Clear Creek Whitewater Park
Located in Golden, Colorado, which is a short trip from Denver, Clear Creek Whitewater Park is another top destination for a hot summer day. Bring your inner tube, sunscreen, and beach chairs and head to the sandy beach, which runs along the creek. The park also has a bike path that runs parallel to Clear Creek. Make a weekend out of it and stay at one of the nearby hotels, such as The Silk Pincushion, a charming bed & breakfast, or Table Mountain Inn. Visitors can also tour the Coors Brewery in Golden.
St. Julien Hotel
If your idea of a relaxing vacation involves pampering and gourmet eats, book your weekend at St. Julien Hotel in downtown Boulder. It's less than an hour from Denver and has an award-winning 10,000-square-foot spa with a whirlpool, outside terrace, and 12 treatment rooms offering everything from therapeutic massage to facials, manicures to waxing. The guest rooms are available with soaking tubs and breathtaking views of the Flatiron Mountains.
Dine at Jill's Restaurant, an on-site location with organic and contemporary French and American cuisine. Live entertainment takes place nearly every night. You can also request to sit at the outdoor terrace if the weather is nice.
Enjoy time with your loved ones on a summer road trip to one of these exciting destinations from Denver. With so many different destinations and activity options, it's easy to find something that everyone will enjoy. Before you head out, make sure you've summer-ized your vehicle – and then you're on your way.