5 Best Nightlife Spots in Downtown Denver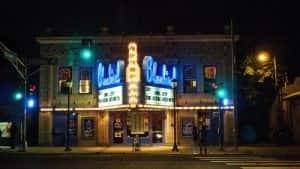 Downtown Denver offers plenty of daytime fun as well fun after dark, so if you're a night owl, there's no need to worry about finding fun ways to spend time. Keep reading to learn more about five places you shouldn't pass up.
The Church Nightclub
Some people love dancing so much that they consider it somewhat of a religious experience. If you can relate, make sure to stop at the Church Nightclub. As the name suggests, it started as a church in the 1800s, and now offers rooms where people can dance, each offering a different type of tunes. There are four dance floors, a superb sound system, and a rooftop smoking area to enjoy.
Crossroads Denver Theater
If you pride yourself on checking out music, dance, and theatrical performances before they achieve mainstream popularity, spend evenings at the Crossroads Denver Theater. However, if there's a production you can't wait to see, don't delay in getting tickets. The venue only seats 100 people, so it's a place where you're so close to the performers, it feels like you're on the stage with them.
MAX's Wine Dive
This chain establishment offers half glasses of wine, so if you're new to the beverage and looking for a place where you can introduce your taste buds to new possibilities, this place makes it simple to do that. Conversely, once you've found your favorite wine, full-bottle prices are usually very reasonable. Also, MAX's is a place where you can take advantage of the interesting concept of pairing comfort food, such as fried chicken, with wine. It's an excellent place to try if you don't like the high-brow image sometimes associated with wine.
Pick a night, go here with your friends, and relax. On Saturday and Sunday, the establishment operates until midnight and closes two hours earlier on other days.
16th Street Mall
The 16th Street Mall is a fantastic place to wander after the sun goes down. Offering more than 100 food and drink establishments and nearly 50 retail locations, you can eat, drink, and shop here until your heart's content. The 16th Street Mall is a favorite place of Denver's locals and visitors alike, but this outdoor area can get crowded during peak times. If you want to enjoy what it offers and explore without being around hoards of people, choose your time wisely and make the 16th Street Mall your new hangout as you enhance your nightlife.
Bluebird Theater
Built in the early 1900s as a theater with a different name, this venue has had its current moniker since 1922. Now known as a fantastic live music space, the Bluebird Theater regularly welcomes touring acts from within and outside of Colorado.
Also, several elevated areas offer excellent views of the stage without having to peer over fellow patrons' heads. Just ask the friendly staff to point you in the right direction if you're interested in watching a gig from one of those platforms.
Now you have no excuses for sitting at home at night in Denver. Try some of these suggestions and get a nightlife you love.