5 Perks of Getting Your Acura Serviced at the Dealership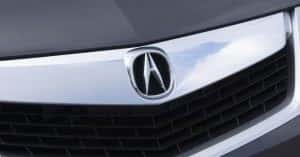 It's never fun to have car problems. There's the time it takes to get it repaired, the downtime without your vehicle, and the cost for labor and parts. If you want to reduce your frustrations with the process, you should have your vehicle serviced at the dealership. Consider these five perks that come with getting your Acura repaired at the dealership instead of at an independent shop.
1. They're Acura Experts
At an Acura dealership, the technicians spend most of their time working on Acura vehicles. As they develop specialized knowledge for repairing Acuras, they use their expertise to troubleshoot, diagnose, and repair problems with your vehicle. Usually, workers at the dealership have had training from Honda, owner of the Acura brand. Thanks to their manufacturer-based education, the technicians provide service that's superior to independent garages where mechanics work on many different kinds of vehicles. When the Acura-trained technicians work on your car at the dealership, they have tools and equipment that Honda has approved for use on Acuras.
2. They Get Updates First
If Acura determines there are widespread problems with a particular part or system, the technicians at the dealership will know about it before employees at local shops hear about it. That means you can trust the Acura dealership team to provide the manufacturer-recommended solution so that you can get your car back on the road. If you go to an independent mechanic, you may find yourself waiting longer as they try to determine the source of your problem.
3. They Provide Exceptional Customer Care
Most dealership understand that you lose time when your car's in the shop. To address this concern, many dealerships offer a courtesy shuttle that can take you to nearby public places. If you have errands to run or shopping to do, the courtesy shuttle service from your dealership is a time-saver.
Don't underestimate the importance of waiting in a clean, comfortable waiting area. Some dealerships even have small play areas for children who have to wait with their parents. You may also find that your dealership serves complimentary coffee or other light refreshments while you wait.
4. They Honor Warranties
If your vehicle is under a standard or extended warranty, take it to the dealership for repairs and service. When a systems or part fails that's covered under the warranty, the technicians will fix it or replace the part at no cost to you.
5. They Keep Accurate Records
When your dealership handles routine maintenance and repairs, you know the technicians are keeping accurate, detailed records on your vehicle. Most Acura dealerships have computerized systems that reflect your vehicle's history, enabling mechanics to see all the previous work your car has had. Using its records, the dealership can notify you when it's time to bring your vehicle into the shop for an oil change, fluid replacement, tire rotation, and other jobs.
Even if an independent garage gives you a lower quote for a repair than the dealership, you're putting your car at risk. The mechanics may not have the expertise and tools to fix your vehicle. Mile High Acura service technicians are properly trained – they know the ins and outs of tire care, and they use genuine Acura parts. That's why it's best to entrust your Acura to the dealership.