Best 4 Acura Models of All Time
Originally launched in North America by Honda in 1986, Acura has a strong legacy of offering luxurious vehicles. The engineers at Honda created all Acura models in the lineup to be high-performing machines, but over the years, Acura has released several vehicles of note. While all Acura models are built to turn heads and thrill behind the wheel, here's a list of the best four Acura models of all time, courtesy of Mile High Acura.
1. The 2007 Acura RDX
As Acura's first luxury crossover in the compact class, the 2007 RDX made waves when Honda released it. During its debut, the 2007 RDX showed off a turbocharged gasoline powertrain. The RDX earns a spot on the list because it serves up impressive handling and power alongside plenty of styling finesse.
Ultimately, the 2007 Acura RDX proved to be one of Acura's best models as a strong entry in the compact luxury crossover class. Building on this track record, Acura's continued to release Acura RDX crossover SUVs. The 2019 Acura RDX offers new luxury amenities, and the current RDX has already received credible reviews.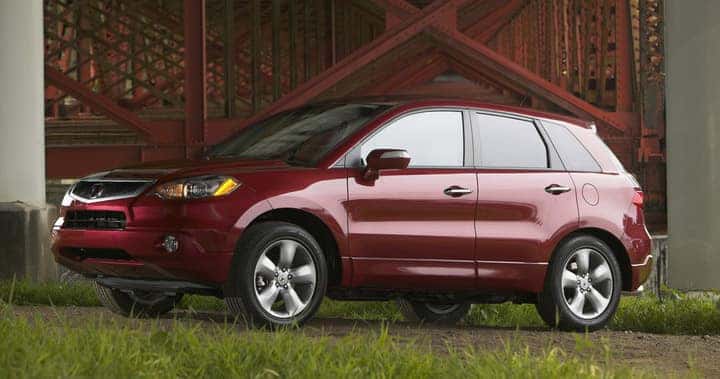 2. The 2017 Acura NSX
The supercar is a rare breed, and the Acura NSX is a gem among all Acura models, even within this exclusive class. In addition to its ultra-modern exterior and thrilling cockpit, it also has a high-performing hybrid powertrain that promises stellar performance. With a mid-mounted 3.5-liter V6 twin-turbocharged beast under the hood, the NSX has 573 horsepower at its disposal. An automatic transmission with a nine-speed dual clutch give drivers access to the engine's power. The NSX's creators gave it instant acceleration, allowing it to zip from 0 to 60 mph in just 3.0 seconds.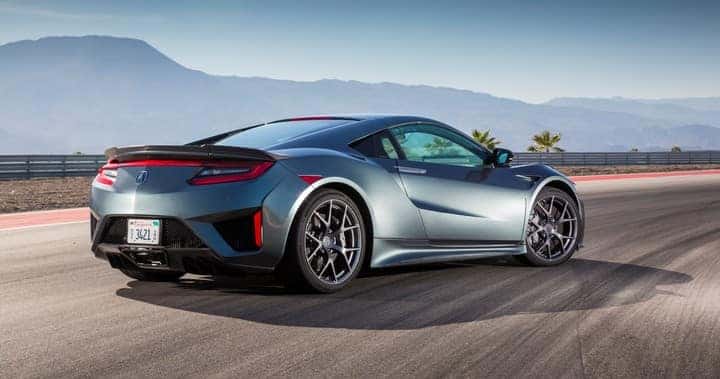 3. The 1997 Acura Integra Type-R
Earning impressive reviews from auto industry observers and consumers, the 1997 Acura Integra Type-R has a sporty, aggressive exterior with a high-mount spoiler in back. On its list of Edmunds Greatest 100 Cars of All Time, the Integra Type-R was praised for having the best handling of any front-drive chassis. This sport compact is a performance-oriented vehicle that runs on 195 hp. Adding to the caché of the Integra Type-R, Honda only produced 300 for the 1997 model year.
4. The 2012 Acura RL
Sleek and elegant, the 2012 Acura RL has a distinguished exterior that projects an understated sense of luxury. But the real story behind this vehicle is how much power it packs under the hood. With its 3.7L V6 engine, the 2012 RL runs on 300 hp. Not only does the RL have plenty of power, but it also demonstrates superior performance on the road where it smoothes out almost every bump. In terms of acceleration, it jumps from 0 to 60 mph in 6.1 seconds.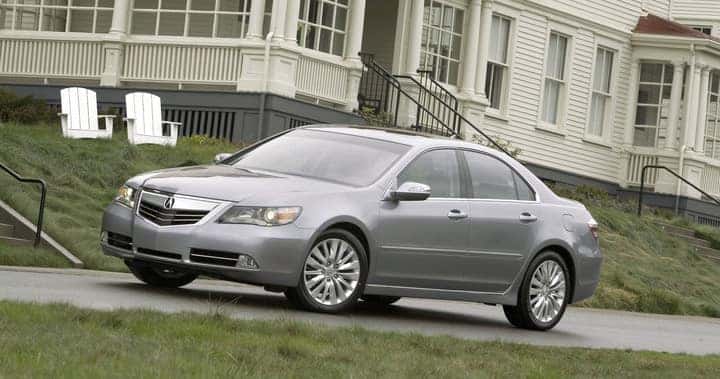 Become a Part of Acura History
Now that you know the four best Acura models of all time, you can become a part of Acura history today at Mile High Acura. See why North American drivers have chosen the luxury, style, and performance of an Acura since 1986. Contact our staff with any questions!
Related News from Mile High Acura
Whether you want to take the style of your 2020 RDX to the next level or you want to keep it in like-new condition, you have a wide range of RDX accessories to choose from. From floor mats to sunshades, you will find what you need from Acura. Browse our selection of RDX accessories or…

Contact Us Acura SH-AWD stands for Super Handling All-Wheel Drive™. It's a system designed to combine the peace of mind that comes with All-Wheel Drive (AWD) with high-performance dry-road handling, and it's what gives models like the Acura TLX and Acura MDX such an immense edge over the competition. What is SH-AWD? Acura all-wheel drive…

Want a luxury crossover SUV with enough interior room for every passenger as well as enough space to bring anything you need along the way? It's time to check out the luxurious and spacious interior of the 2019 Acura RDX. View RDX Inventory Explore the RDX 2019 RDX Cargo Space Specs Many drivers around Highlands Ranch…