Does Liability Insurance Cover Theft?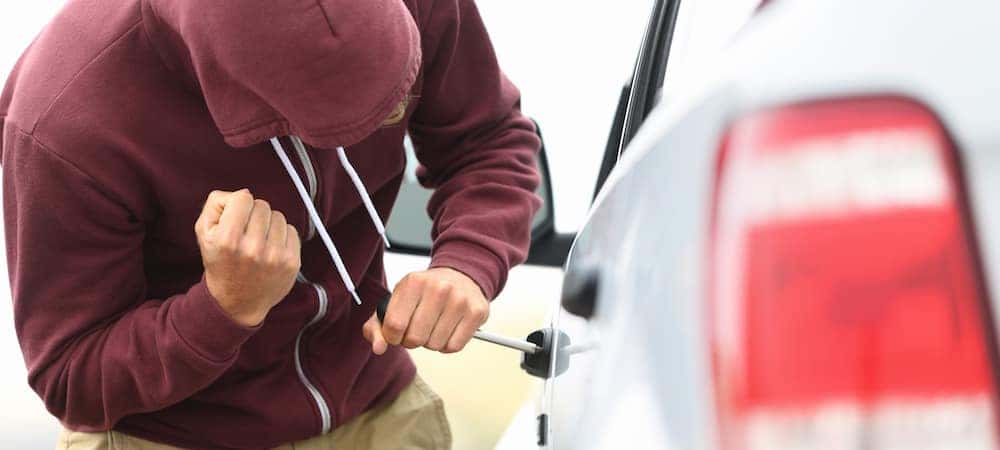 Does liability cover theft? The short answer is "no." Liability insurance covers another party's bodily injuries and property damages as the result of an accident caused by you — the insured. It doesn't typically cover car theft. Comprehensive insurance, however, covers car theft and associated damages. Below, Mile High Acura explores a few break-in scenarios in which you can receive coverage from your car insurance company.
Car Theft Insurance: When Am I Entitled to Coverage?
Let's say your car was stolen near Aurora. If you have comprehensive coverage, you should be covered up to the Actual Cash Value (ACV) of your vehicle. Similarly, if your car is damaged as the result of a break-in, you'll also be covered. Broken glass, door locks, ignition system, etc., will be covered under comprehensive insurance.
Unfortunately, stolen personal items, such as a wallet, briefcase, or smartphone, aren't covered; you'll need to submit a claim to your homeowners or renters insurance company. If your car was stolen with items inside, you'll need to submit claims to both your homeowners or renters and auto insurance companies.
Filing a Police Report & Insurance Claim
If your car was stolen, it's important to file a police report within 24 hours of the theft. You'll also need to submit your claim/s to your insurance providers. Here's what you need to complete both of these steps:
Police Report
VIN and license plate number
Car's year, make, and model
Location and estimated time of the theft
Identifying vehicle traits, such as bumper stickers or accessories
Insurance Claim:
Certificate of Title
Location of the car keys before and after the car was stolen
Names and info of all parties who had access to your car
Vehicle description, i.e. mileage, service records, upgrade, and options
List of personal items that may have been stolen with the car
Financing or leasing company contact info and your account number
Get More Info from Mile High Acura in Denver!
To summarize: does car insurance cover theft? Yes, but only if you have comprehensive coverage. Follow Mile High Acura near Highlands Ranch for more tips on how to care for your car, such as how to care for your tires and the effects of altitude. We will also answer any questions that you have about gap insurance.
More from Mile High Acura
Aurora and Highlands Ranch drivers don't have to compromise strength for luxury when they opt for the new 2020 Acura RDX, as its incredible towing power and performance can take on anything in its path. But that's just the beginning! Read on to learn more about the Acura RDX towing capacity and find what meets your…

If you're looking for a truly connected ride on Aurora and Highlands Ranch roads, then the new 2020 Acura MDX Technology Package is sure to impress. So, what is the Acura MDX Tech Package? This unique package or "trim level" is part of the MDX lineup and comes with all of the advanced technology and safety…

Whether you want to take the style of your 2020 RDX to the next level or you want to keep it in like-new condition, you have a wide range of RDX accessories to choose from. From floor mats to sunshades, you will find what you need from Acura. Browse our selection of RDX accessories or…