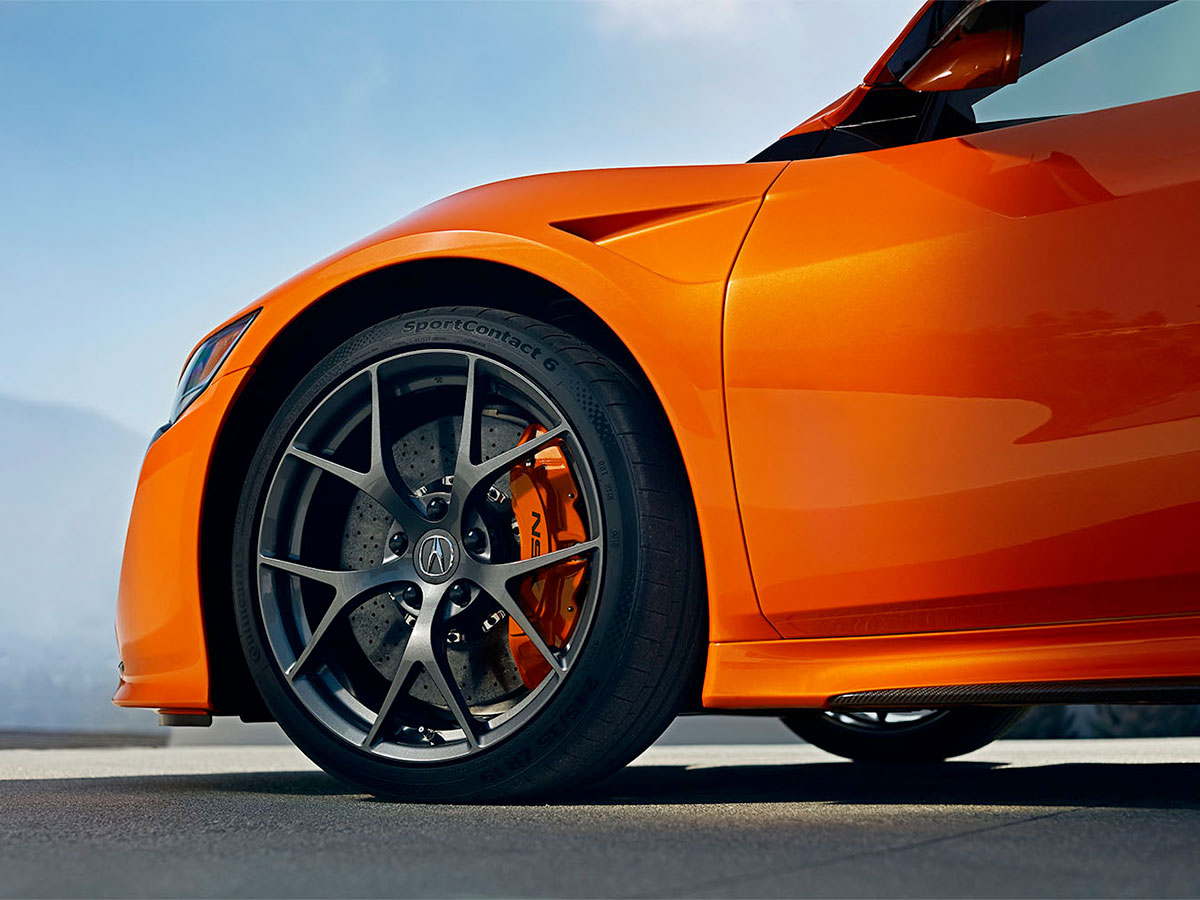 Brake Rotor Service
Have you noticed your brakes struggling to stop even though you have replaced your brake pads? Is there a screeching noise coming from your wheels when you press your brakes? If this sounds familiar on your Acura, it may be time to visit Mile High Acura for a brake rotor resurfacing or replacement service.   
Resurfacing or Replacement?
The brake rotors are a part of the overall brake system, as the system needs them to operate properly. Depending on the condition of the brake rotors, a certified technician will inspect them to determine if they only need a resurfacing service or total replacement. The resurfacing service is only essential for rotors with minimal wear and gives them a longer life span. However, if the rotors are worn beyond repair, then the technician will have to remove the old brake rotors and replace them with new ones. This is only done when the rotors have no chance of resurfacing and are just before breaking and causing further damage to your brake system. 

When to Bring Your Vehicle In
If at any point while driving you start to notice a hard wobbling feeling or your car pulsing when you come to a stop, then it is time to visit the Mile High Acura service center. Often times, you will also notice a loud screeching noise that can be heard by those around you, as well. These sounds are signs that more than just your brake pads need replacing.
If you attempt to continue driving with damaged brake rotors, they will wear to the point of no return and replacing them is the only option available at that time. This service is not only more expensive but could have already caused more issues such as leaking brake fluid. Continuing to ignore the brake rotors could cause them to stop operating completely, decreasing your ability to stop safely. This could cause damage to you and others who may be on the highway. 
Certified Service at Mile High Acura
 Acura owners in the Denver, CO area trust Mile High Acura to give them the service they require. Many customers also live in nearby towns such as Aurora, Centennial, and Boulder CO, and still seek out our services because of our certified technicians and state-of-the-art facility. Call our service department today to schedule your next Acura service today.
Dealer Wallet Service Marketing & Fixed Ops SEO by
Complimentary Dealership Amenities
Knowledgeable Staff
Customer Lounge
Coffee/Tea/Hot Chocolate
Continental Breakfast
Snacks
Loaner Vehicles *not available for Express Services
WiFi
Bottle Water
Magazine & Newspapers
Kids Room/Movie & Toys
Shuttle Service
Early Bird Drop Off
After Hours Drop Off/Pick Up
Satellite TV
Vending Machines
 Get Directions
Service Hours
Monday

7:00AM - 6:00PM

Tuesday

7:00AM - 6:00PM

Wednesday

7:00AM - 6:00PM

Thursday

7:00AM - 6:00PM

Friday

7:00AM - 6:00PM

Saturday

7:00AM - 6:00PM

Sunday

Closed