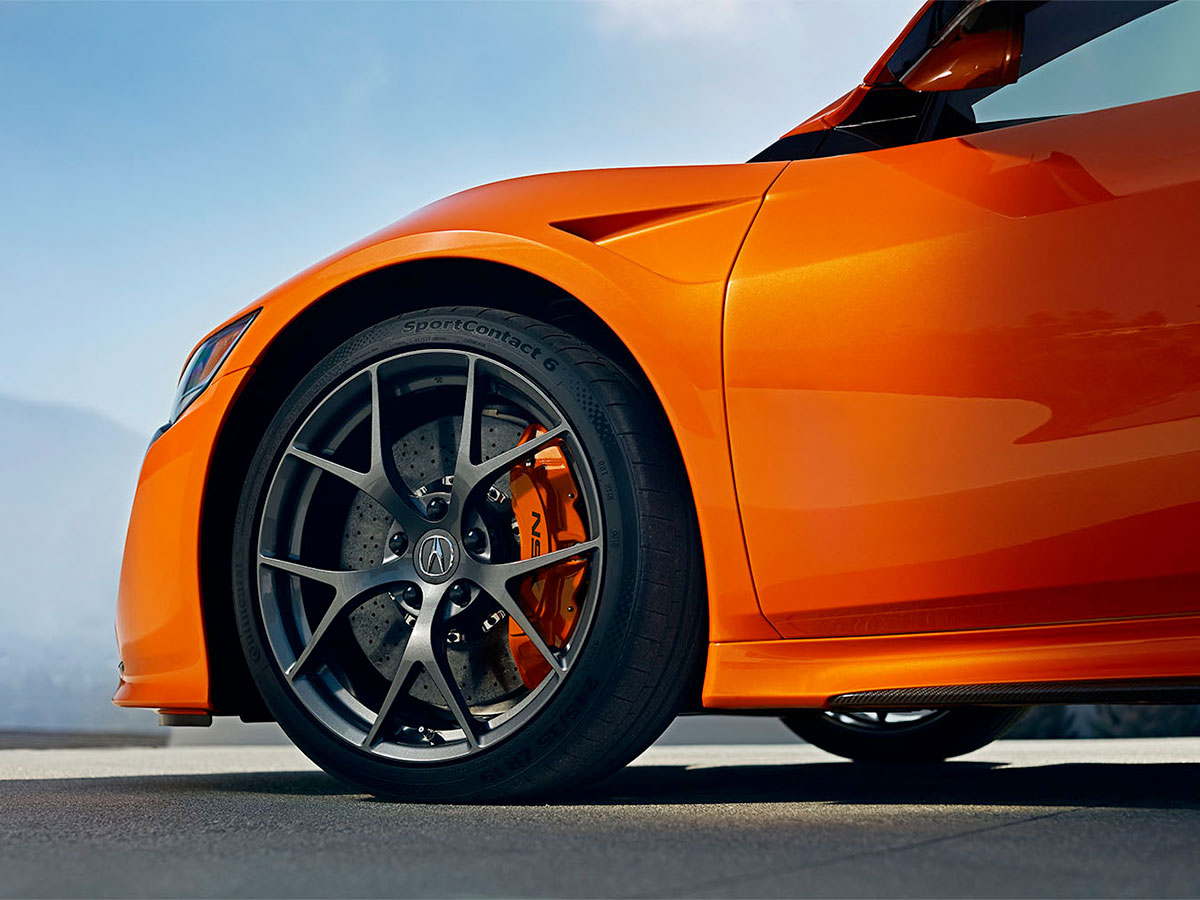 Recommended Every 25,000 - 50,000 Miles
Replace your front or rear brake pads and receive brake rotor resurfacing. Inspect front and read discs and calipers. Inspect brake lines, hoses and master cylinder. Replace rotors, if needed (extra). Replace or repair master cylinder & caliper, if needed (extra).
*Excludes brembo/electrionic rear brake systems.
Automotive Braking 101
Slowing down and stopping your Acura car or SUV is critical for driving experience and safety. Whether you need to slow down to follow the construction speed limit on I-70 through Denver or to stop to prevent a collision. Your Acura needs a strong brake system to get the job done right. Braking requires several vital components that all work together to generate and apply the stopping power necessary.
At the heart of your system are brake pads and brake fluid. They each require ongoing maintenance attention because of their tendency toward wear and tear. Brake pads purposefully wear down with each application and need a replacement; brake fluid notoriously absorbs moisture and becomes contaminated requiring exchange service. At Mile High Acura, we honor the crucial differences between the front and rear brakes. We offer our loyal customers a special coupon to get their brakes serviced for a fair price.
Not all Brakes are Equal: The Front vs. Rear
To make things easier, you should consider the braking system to have two primary areas at the front and rear of the vehicle. Front brakes are the components of the front wheel locations. Rear brakes are the braking system components on the rear wheel locations. Front brake pads generally require replacement twice as often as rear brake pads. These components handle more intense stopping force and pressures with every vehicle stop. The beauty of Not all Brakes are Equal Service is that you get exactly what you need with front and rear brake pad replacement service. Save some money by getting efficient service precisely when it is needed at Mile High Acura.