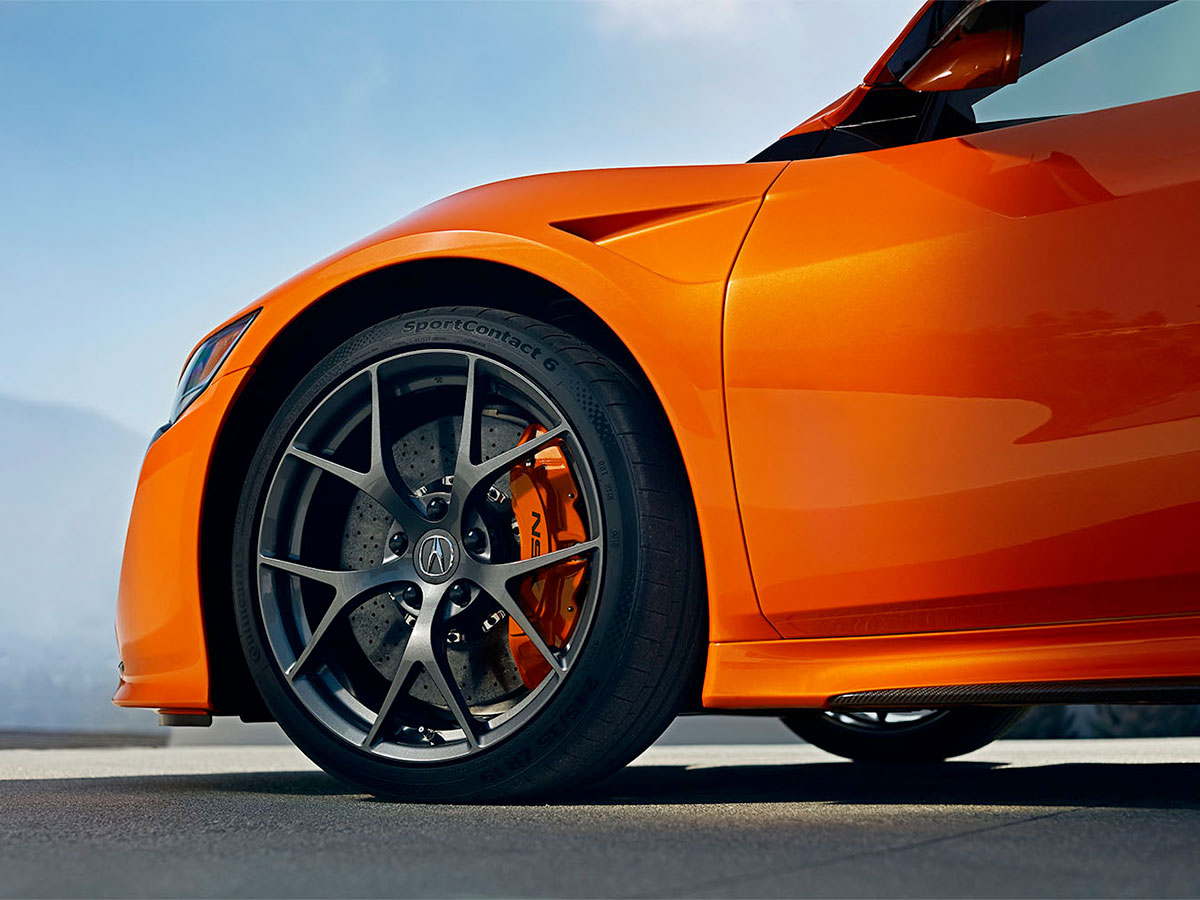 Complete Front Brake Service in Denver, CO
Everyone knows that your brakes are important for the safety of yourself and those around you. Yet, when our brake lights come on, or we start noticing small braking differences, not all are fast to act. Routine brake servicing is not one to just overlook. With the amount they are used daily and to different degrees, your brakes will wear out and not work properly when untouched for too long. The team here at Mile High Acura knows this and provides an Acura Compete Front Brake Service.
Signs Your Brakes Need to Be Serviced
Brake light - although not the best deciding factor as it could mean it just needs to be inspected or there are other technical issues, when your brake light ignites your brakes are absolutely something that needs to be looked at.
High-pitched noise that starts when you apply your brakes.
Wobbling when braking.
Soft brake? There might be a leak.
Start to smell something burning when you apply the brakes.
Brake pedal touches the floor when applied - get checked immediately.

How Often to Have Brakes Serviced/Inspected?
Tires need to be rotated about every 6 months. Having your brakes inspected or serviced during that time is also recommended. By taking care of your brakes and servicing them regularly, you're not only extending their life but the lives of many other parts - such as your rotors. Your braking system is made up of many parts working together to keep you safe and your car working. When we can catch the potential problem early, we're able to help save time, money and the health of your car.
Make an Appointment at Mile High Acura
If you notice any of the above signs or have questions about your brakes, bring in your car to see our team of factory-trained and certified technicians at Mile High Acura. Our five-star service is what has made us the preferred Acura service center for drivers all around the Denver and Aurora areas.
Dealer Wallet Service Marketing & Fixed Ops SEO by
Service Hours
Monday

7:00AM - 6:00PM

Tuesday

7:00AM - 6:00PM

Wednesday

7:00AM - 6:00PM

Thursday

7:00AM - 6:00PM

Friday

7:00AM - 6:00PM

Saturday

7:00AM - 6:00PM

Sunday

Closed