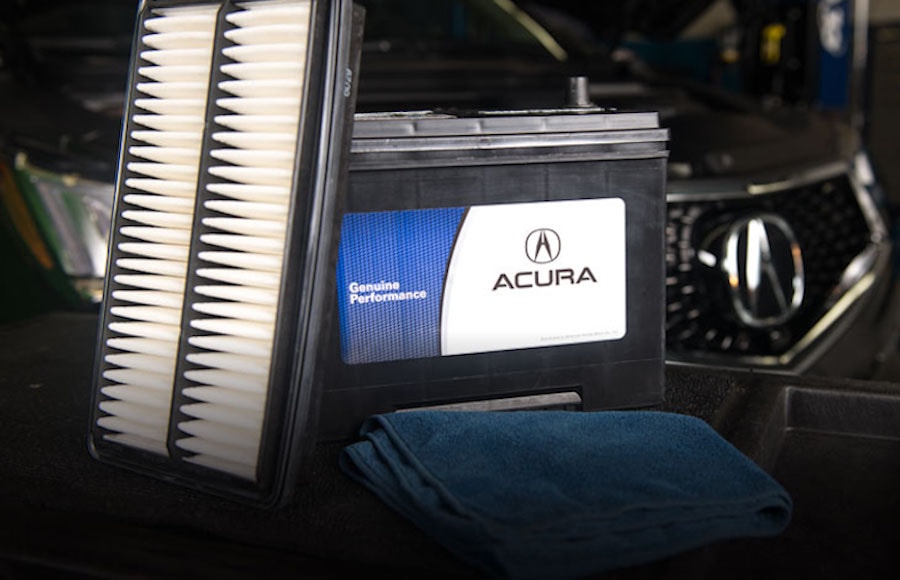 Engine Air Filter Replacement in Denver, CO
There are plenty of things we leave alone much longer than we should. A light on the dashboard will come on and we eventually just forget about it. One of our technicians will recommend changing a filter, and it's "just" a filter, but it gets put off too. However, not changing things like your engine air filter can quickly cause a lot of damage to your vehicle. Our team at Mile High Acura understands just how important small things like this is, which is why we provide a professional Acura Engine Air Filter Replacement Service.
What Is the Engine Air Filter?
Your engine air filter is responsible for making sure the air that goes into the engine is clean. When it becomes too dirty, it places strain on your engine and makes it work harder than it should be. When changing the engine air filter, our technicians will take it out and let you take a look at it first. If we think it's dirty and negatively impacting your vehicle's performance, we will recommend to let us change it and replace it with a nice clean one.

Signs the Engine Air Filter Needs to Be Replaced
Service engine light comes on.
Your horsepower has significantly reduced - which also leads to poor fuel economy.
Gasoline smell when you drive
Engine Air Filter Replacement at Mile High Acura
If you notice any of the above signs or if it has been more than 30,000 miles since it was last changed, we highly recommend coming in and letting our professionals replace it with a genuine OEM filter from our parts department. By doing so, we are restoring your vehicle to original manufacturer standards.
When you bring your car to our team at Mile High Acura, you never have to worry if your car is getting the five-star service it deserves. All of our technicians are factory-trained professionals who only use genuine OEM parts when replacing parts and more in your car. Bring your car in the next time you need service and maintenance and see why drivers all around the Denver, CO area prefer Mile High Acura.
Dealer Wallet Service Marketing & Fixed Ops SEO by
Service Hours
Monday

7:00AM - 6:00PM

Tuesday

7:00AM - 6:00PM

Wednesday

7:00AM - 6:00PM

Thursday

7:00AM - 6:00PM

Friday

7:00AM - 6:00PM

Saturday

7:00AM - 6:00PM

Sunday

Closed