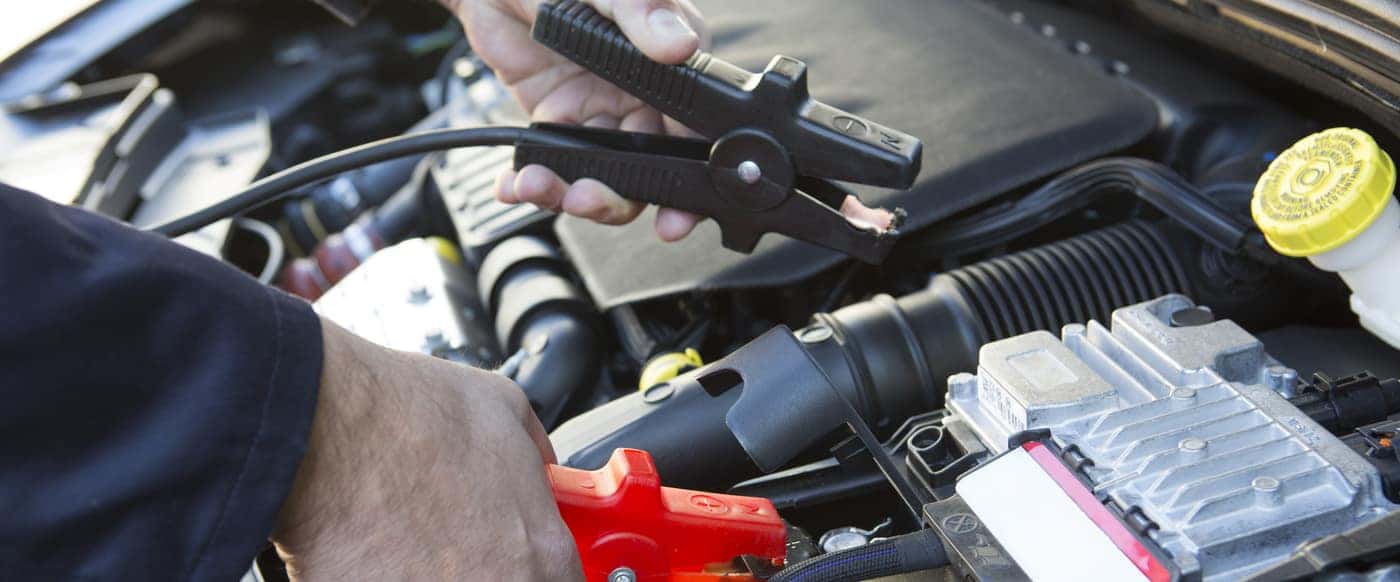 How to Jump Start A Car
If you find yourself in Aurora with a dead battery, you might start wondering just how to jump start a car the right way. But luckily, this guide has all the information you need to stay prepared for unexpected battery failure. Read on to learn the basics, and feel free to contact our service department at Mile High Acura in Denver with any questions or concerns!
Jump Starting 101
Before you start, you'll need to find two things: a pair of jumper cables and a friendly driver who is willing to help. Take the process slowly to make sure everything is safely attached, and you'll be back on the roads of Highlands Ranch in no time!
Put both cars in park with hoods facing each other. Apply parking brake.
Open the hood and find the car battery. You may have to remove the plastic cover.
Remove any corrosion or debris with a rag.
Connect the red jumper cable to the red terminal of the dead battery.
Connect the other end of the red jumper cable to the red terminal.
Connect the black jumper cable to the black terminal of the good battery.
Connect the other end of the black jumper cable to a metal spot on car frame of the dead battery. Be sure there is no paint on it.
Ask the driver to start their car and let it run for several minutes.
Try to turn your car on. If if starts, do not turn it off for several minutes.
Disconnect the black clamps and then red clamps when your car is ready, but don't let the clamps touch each other.
Troubleshooting
After your jump start, you'll need to drive for 10-15 minutes to allow your battery to charge. But, what if the jump start was not successful?
No Reaction: You might be due for a battery replacement.
Clicking Sound: Your starter may be malfunctioning.
Lights On: If your lights and radio still work, you may have an issue with anything from the ignition to the fuses.
Schedule Your Next Service at Mile High Acura
Worried about your battery? Consider scheduling a multi-point vehicle inspection with Mile High Acura to get a professional's eye on your car! Feel free to check out our other service tips and tricks for more information and learn how you can save on your next service when you take advantage of our service specials. Contact us today to schedule an appointment at our dealership near Littleton!
More from Mile High Acura
Aurora and Highlands Ranch drivers don't have to compromise strength for luxury when they opt for the new 2020 Acura RDX, as its incredible towing power and performance can take on anything in its path. But that's just the beginning! Read on to learn more about the Acura RDX towing capacity and find what meets your…

If you're looking for a truly connected ride on Aurora and Highlands Ranch roads, then the new 2020 Acura MDX Technology Package is sure to impress. So, what is the Acura MDX Tech Package? This unique package or "trim level" is part of the MDX lineup and comes with all of the advanced technology and safety…

Whether you want to take the style of your 2020 RDX to the next level or you want to keep it in like-new condition, you have a wide range of RDX accessories to choose from. From floor mats to sunshades, you will find what you need from Acura. Browse our selection of RDX accessories or…