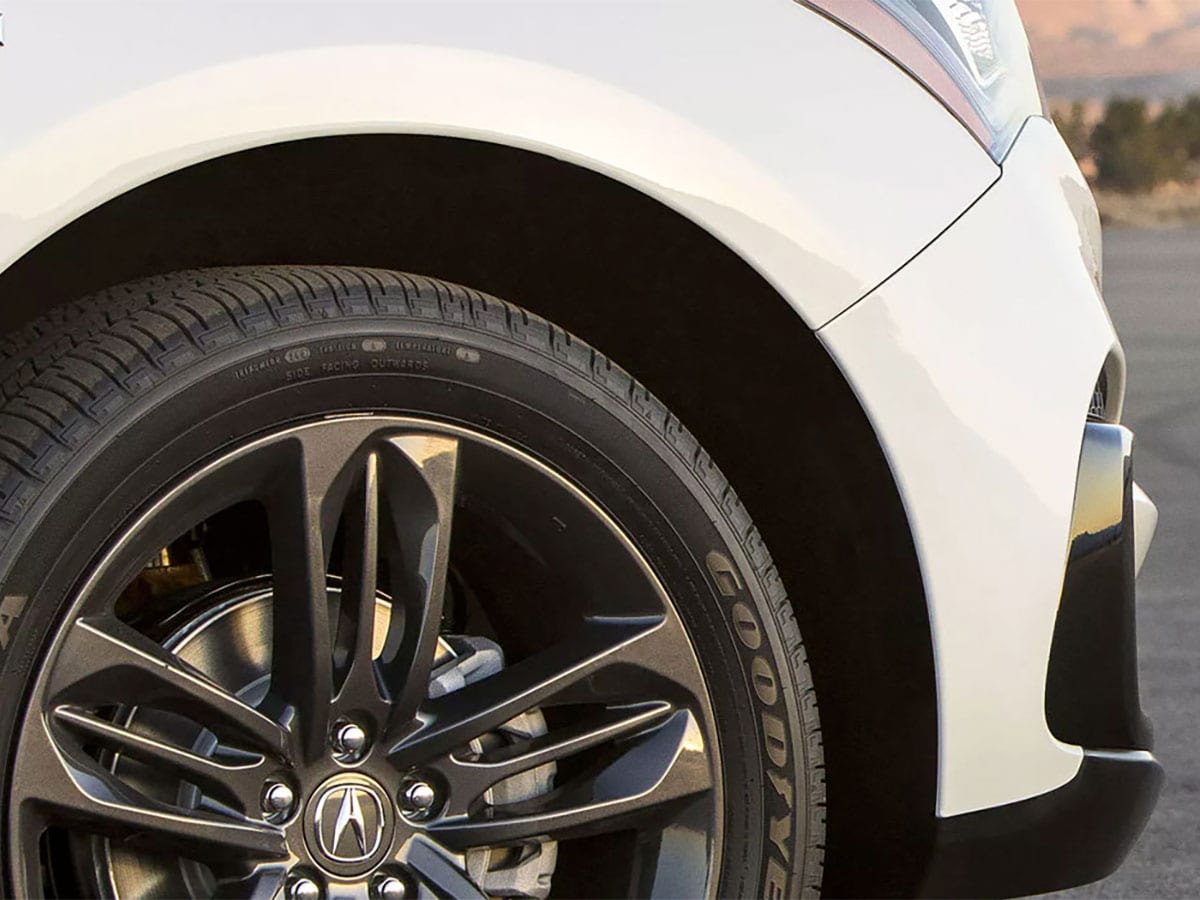 Tire Rotation & Brake Inspection Service in Denver, CO
Your tires and brakes go together nearly hand-in-hand in terms of general performance. When your tires are working well, your brakes are likely working well and the same vice versa. Therefore, keeping both areas up-to-date with regular service and maintenance plays a critical role in the overall performance of your car. Below, we break down the importance of both services.
Acura Tire Rotation
Your tires are the only part of your vehicle that are in constant contact with the road. Tires tend to wear more and faster on the outside right due to the types of turns we typically make. This means that the outside of that front tire is bound to wear faster than every other tire. This is why tire rotations are important to maintain. Signs tires need to be rotated:
Uneven tread wear
Tires vibrate once over 45 MPH
Consistent tire pressure loss
Tires should be planned for rotation once every 6,000 miles or six months.

Why Get It Done by a Certified Service Center
At Mile High Acura, our team of professionals are factory-trained and certified. This means that all the work we do comes with a warranty and free repairs if something goes wrong. Not only that but when coming to us, you are guaranteed to have your car worked on by technicians who have studied your model and know exactly the works it needs.
Brake Inspection Service
Everyone loves it when their brakes reliably work daily, and especially when having to come to a full, hard stop. The team at Mile High Acura takes your safety seriously and provides a professional Brake Inspection Service to ensure you and other drivers on the road are safe at all times.
When Do You Need a Brake Inspection?
Like we said, your tires and brakes work together in stride. When you have your tires rotated, it's also a good (and convenient) time for your brakes to be checked too. About once every six months or 6,000 miles are good markers for us to go in and make sure everything is firing as it should. Signs we need to check them sooner:
A spongy feeling when brakes are applied
Having to press harder when needing to stop
Brake pedal hits the floor
These are severe signs that your brakes are putting you and others at risk. When these occur, don't wait. Bring your car into our service department immediately so we can get you safely back on the road.
Dealer Wallet Service Marketing & Fixed Ops SEO by
Service Hours
Monday

7:00AM - 6:00PM

Tuesday

7:00AM - 6:00PM

Wednesday

7:00AM - 6:00PM

Thursday

7:00AM - 6:00PM

Friday

7:00AM - 6:00PM

Saturday

7:00AM - 6:00PM

Sunday

Closed