Ways to Explore the Cherry Creek Arts Festival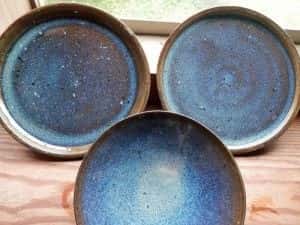 The Cherry Creek Arts Festival is an annual event in Denver, Colorado, that celebrates art in its many forms. From music to exhibits to art creation opportunities to amazing food, the festival has something to offer people of all ages. For 2017, the festival takes place July 1 and 2 from 10 a.m. to 8 p.m. and July 3 from 10 a.m. to 6 p.m. All the events are contained between Second and Third Streets between Clayton and Steele. Check out this guide for exploring this popular, engaging community event.
View and Buy Memorable Works of Art
This year, festival goers will see the works of 260 juried exhibitors. The festival selection committee chose exhibitors from among 2,100 applicants. Fifteen award winners from the 2016 festival plan to return. The exhibiting artists work in a variety of media including painting, mixed media, jewelry, sculpture, photography, and ceramics. Prices for artwork range from under $100 to thousands of dollars — so bring a credit card, which is accepted at the festival.
Attend an Enjoyable Performance
In the evenings, the festival highlights musicians. At 8 p.m., various musicians take the main stage, providing free music. Adult beverages are available for purchase at the nearby beer garden. For 2017, bands will play a variety of music including world, folk, jazz, and soul.
If you want to experience a non-musical performance, check out pop-up performances throughout the festival grounds. A group called The Handsome Little Devils creates rideable contraptions, moving sculptures, and astounding theatrics with a cool steampunk theme.
Create Your Own Masterpiece at Artivity Avenue
Try your hand at creating art by visiting Artivity Avenue. Add your artistic touch to the Imagination Collaboration Mural, a massive work of art visitors create during the festival. The Creation Station is art-themed play area for young kids. In addition to these fun activities, Artivity Avenue offers finger painting, mask making, velvet art creation, and button making.
Have a VIP Experience
Want to attend the festival like a VIP? First, you should buy tickets and attend the Opening Night Gala. During the event, you get to attend a private art preview and reception. For a fee, you can also purchase access to the festival's VIP club at the JW Marriott Cherry Creek. In the club, you get VIP drinks and a daily meal. There are other perks including an invitation to a kick-off party, a one-year subscription to Colorado Homes and Lifestyles, and a Cherry Creek Art Festival poster.
There's one more add-on you may want to consider. For an additional fee, you can join Perspective Elevated, a roof-top happy hour. The event includes music, food, artwork, and an open bar. You can buy a one-day VIP club pass and access to the happy hour together for a discounted price.
A non-profit group that's dedicated to promoting the arts organizes the festival. Because it's such a great event, the free festival draws huge crowds. During the event's three days, organizers expect more than 350,000 people to attend. If you drive to the festival, you can park in a designated festival lot for $6 with proceeds going to support the festival itself.