What is AcuraLink®?

Available on many models throughout the new Acura lineup, AcuraLink® is a multimedia platform service (and app) that allows you to:
Stay in touch with your Acura
Get emergency services
Send navigation directions
Stay on top of maintenance and repairs
What Acura Functions Can I Control with the AcuraLink® App?
When you have the AcuraLink® app installed on your phone, you'll be able to perform a range of different functions including:
Starting and turning off the car
Locking and unlocking the doors
Controlling the vehicle's internal temperature
What Navigation Features Come with AcuraLink®?
Whether you're taking a day trip in Denver or commuting to work, the AcuraLink® App makes it easier to get where you're going with navigation features like:
Sending your destination from your phone to the vehicle's navigation system
Avoiding traffic with AcuraLink® Real-Time Traffic updates for surface streets and freeways
How Does the AcuraLink® Keep Me Safer?
AcuraLink® brings peace of mind by ensuring that you and your MDX are never left stranded in an emergency. AcuraLink® telematics services include:
Emergency call
Automatic collision notification
24/7 Roadside assistance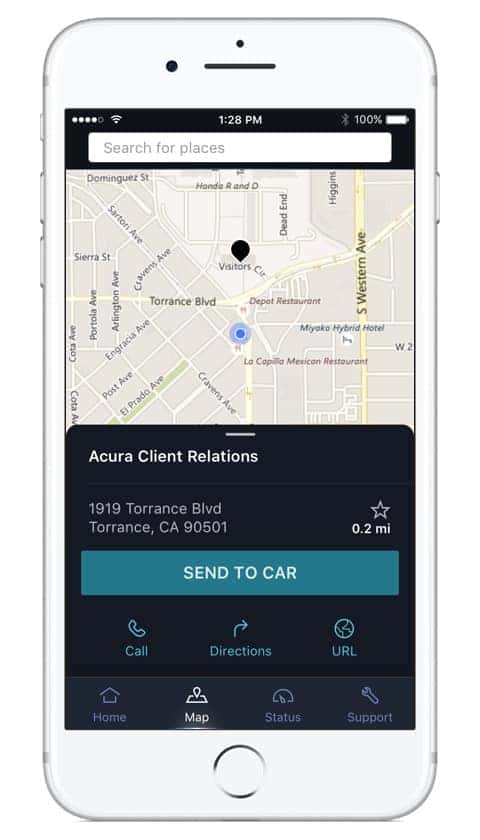 Does AcuraLink® Help with Service Reminders?
With the AcuraLink® app, keeping your vehicle in great shape is easier than ever, thanks to features like:
Vehicle status updates on oil life, fuel level, mileage, and other diagnostics
Vehicle recall notifications
Online service scheduler
Digital Acura owner's manual
Can AcuraLink® Help Me Locate My Car?
If you've forgotten where you parked your car in the crowded lot of the Pepsi Center, or if you've had your vehicle stolen, AcuraLink® is able to send you your vehicle's current location.
How Do I Get the AcuraLink® App?
All you have to do is go to the Apple App Store of Google Play and download the AcuraLink® App directly to your phone or smart device. Follow the prompts to sync up the device with your car for seamless connectivity wherever you go!
Get an Acura with the AcuraLink® App Today!
Aurora drivers: Get help understanding how the AcuraLink® app works with help from the pros at Mile High Acura. Contact us today!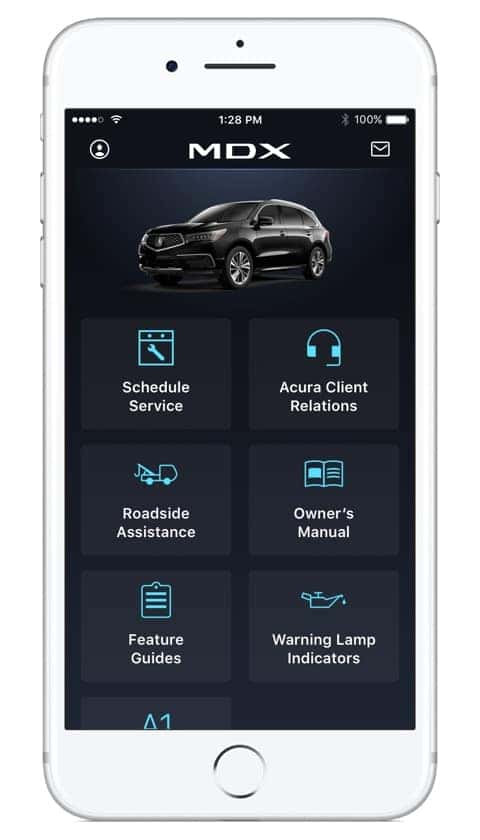 More Tips from Mile High Acura
Whether you're a pro at navigating in the cold or you're new to driving in winter, our winter driving tips in Denver will help our neighbors escape the experience with their vehicle — and sense of humor — intact. Contact Us What Happens if You Don't Change Your Oil? Prepare Your Vehicle Prepare your vehicle…

What happens if you don't change your oil? Changing your oil is essential to keeping your vehicle in top shape. Therefore, when you don't replace your old oil on time, you can cause severe damage to your engine. Tire MaintenanceSchedule Service What Does Oil Do? The oil lubricates the engine, reducing friction and absorbing…

Driving in the Mile-High City has its challenges, not the least of which is the altitude and the impact it has on every part of your vehicle. Altitude can make small problems more pronounced and cause new issues if you aren't paying close enough attention to your vehicle's needs. We're here to help you prevent…