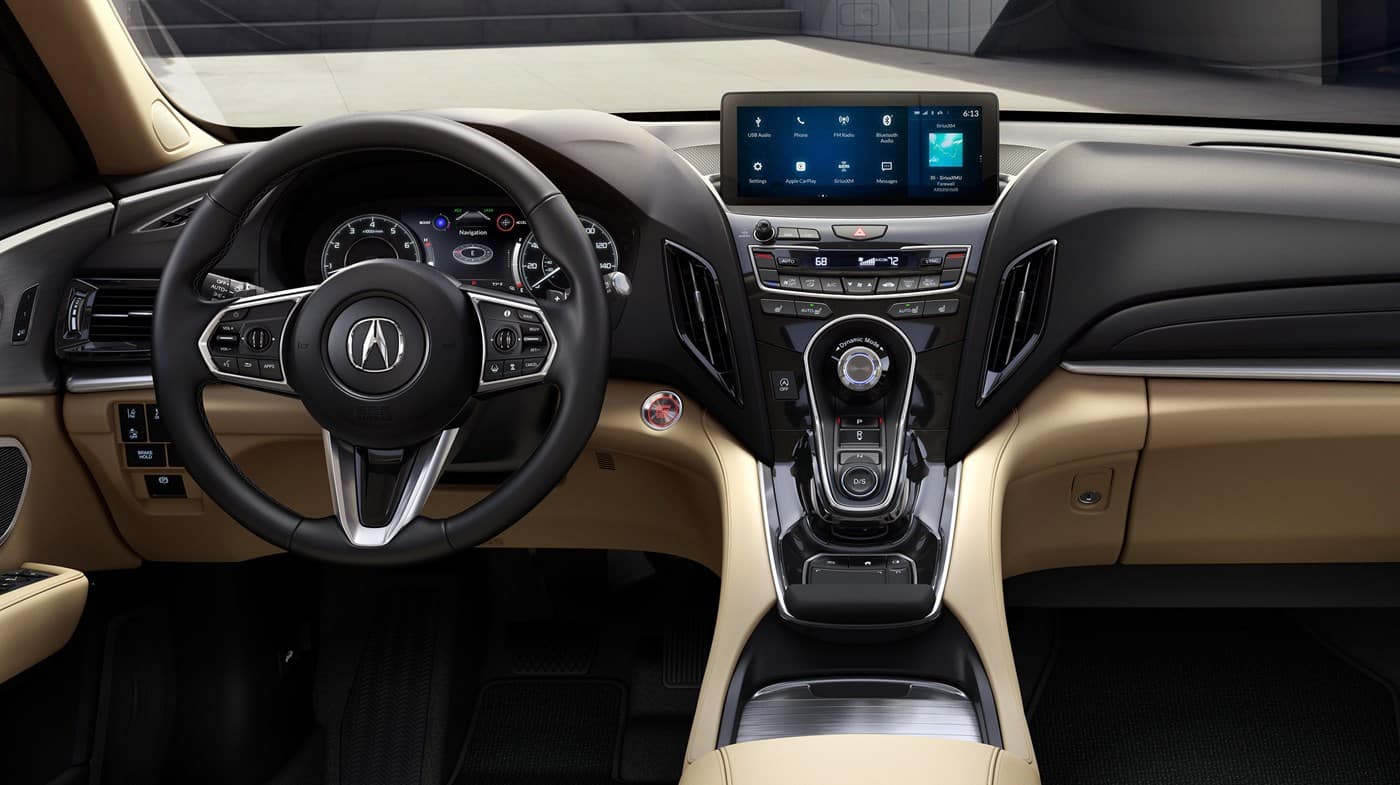 If your new Acura vehicle is equipped with AcuraLink, getting connected is simply a matter of following a few quick steps and enjoying all the latest technology your vehicle has to offer. Read on to learn about the AcuraLink system, and how simple it is to add this functionality to your Littleton area drive.
What Is AcuraLink?
AcuraLink is Acura's navigation and connectivity experience. This active infotainment system allows drivers to stream music, make hands-free calls, listen to podcasts from their favorite producers, and get directions to new destinations, but that is only the beginning. With the AcuraLink smartphone app, you can also research and send destinations to your onboard navigation system, see your vehicle's health report, activate your vehicle's remote start and stop features, remotely lock and unlock your vehicle, and so much more.
How Do I Connect to AcuraLink?
Activating AcuraLink on your new Acura vehicle is simple, just follow these simple steps:
Download the AcuraLink App from the Apple or Google Play Store
Agree to the Terms and Conditions
Connect with Your Current MyAcura Account OR Register for a New MyAcura Account
Provide a Valid E-Mail Address, Name, Password, and Security Question
Log-in to the AcuraLink App
Click Add a New Vehicle and Scan the VIN Barcode on the Inside of the Driver's Doorjamb
Select Continue
Click Activate
Input Your Postal Code and Confirm
Select and Enter a 4-digit Pin Code for the Remote Functions
Review Subscription Features and Activate AcuraLink
To connect to Bluetooth, click "connect Bluetooth" and follow the on-screen instructions.
Setting Permissions
To allow the app to collect your vehicle's data click on the support tab on your smartphone and scroll down to "vehicle data collection." Click this option, then click the "Allow" button. Choosing this option allows the app to collect and display your vehicle's fuel level, oil level, fuel range, and other useful information. By choosing this option, you'll have the information you need to make your Parker commute more efficient and plan each trip more effectively.
See AcuraLink in Action at Mile High Acura
To see these features in action or to take advantage of the new vehicle specials happening now, schedule a Centennial area test drive of a new Acura at Mile High Acura today. We'll be happy to show you how the AcuraLink System works and give you the tools to see whether leasing or buying a new Acura is the best choice for you.