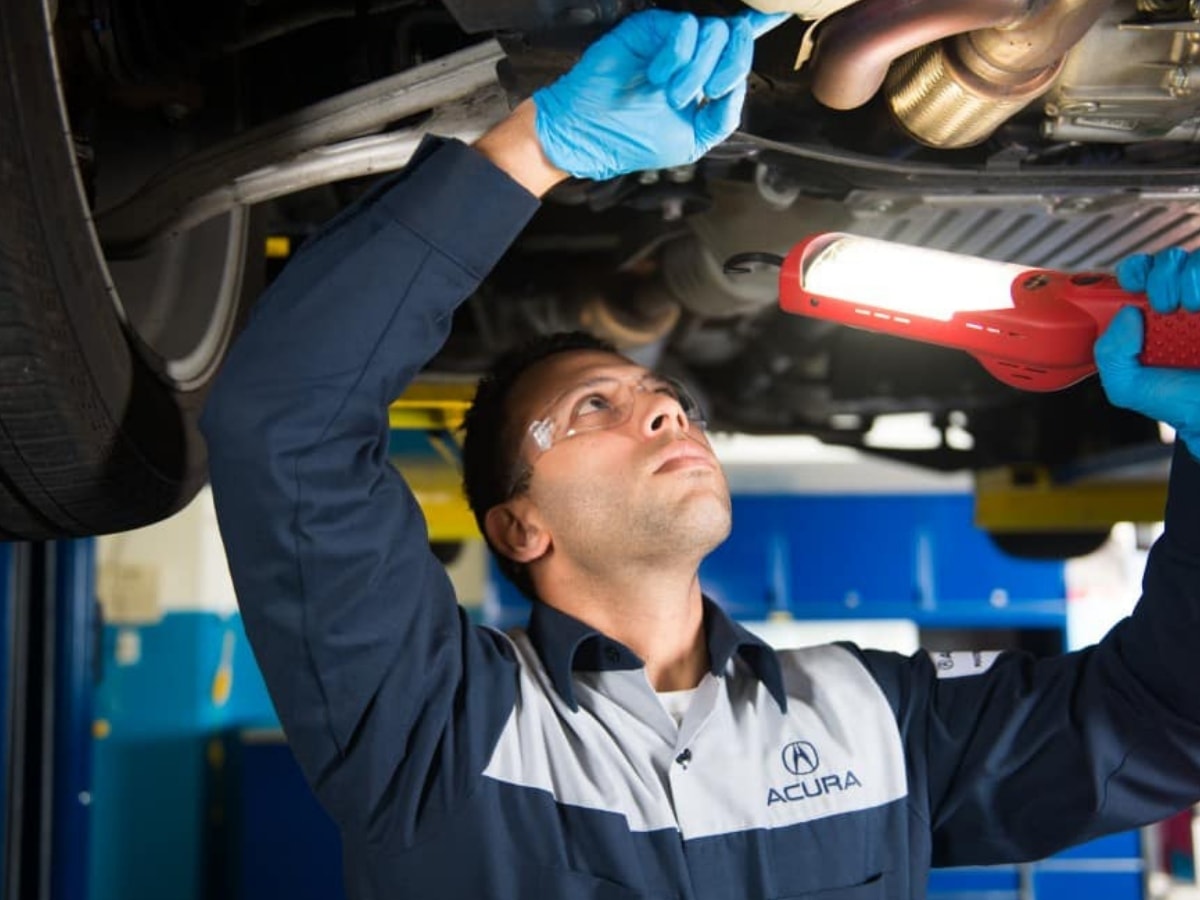 Now Hiring Automotive Technicians in Denver, CO
If you've ever wanted a change in your career as an automotive technician, or you've wanted to be paid for your experience and ability and be respected, you're in luck. At Mile High Acura, we're hiring technicians, and we want you to join our team of experts. You'll be part of a team that works its hardest to give customers what they want for their vehicles, bringing them certified service that they know is the best.
Apply Now
Benefits
Our benefits are generous, and they include health insurance, dental insurance, and disability insurance plans that you can join. We also offer uniform assistance and paid training to make your work easier and more convenient for you. We have sick days, vacation days, and even holiday hours available to get the hours and days that you want. We do everything we can to help our employees as part of their employment here.
Career Growth
You'll be respected and taken care of at our dealership. We know that you want to grow, and we know our dealership can't grow and progress if you're not also thriving. That's why we're here to support you in all your goals and aspirations, helping you along as we become better and better at what we do. We'll also listen to any concerns you might have and involve you in finding an agreeable resolution to those concerns as is appropriate. You're more than just a technician at our service center.
If this all sounds like somewhere you'd want to work, then take a look at the responsibilities below and see if a career at Mile High Acura is something you want, then apply today!
Essential Duties & Responsibilities:
Take vehicles to the stall area following the work order from the dispatcher.
Per dealership and factory standards, perform work in an efficient and precise manner as outlined in the repair order.
Find out what's causing problems and repair the vehicle as authorized.
Obtain necessary parts from the Parts Department.
Label and set aside parts for turning in following warranty or customer requirements.
If repairs cannot be finished in the allotted time, more repairs are needed, fewer repairs are needed, or any other changes come up, report them to the service advisor immediately.
Maintain excellent documentation of work performed.
Use road tests to determine if the customer complaint has been fully resolved.
Use quality checks to maintain work at dealership standards.
Attend training courses.
Stay up-to-date with all factory technical bulletins.
Keep the customer's vehicles clean at all times.
Know and administer all housekeeping and safety standards.
Follow all regulations, be they federal, state, local, or otherwise, concerning the repair and service of automobiles.
Apply Today With Mile High Acura
Apply today if you are ready to change careers or looking for a location to advance your current automotive career. We look forward to meeting you soon!
---
Mile High Acura Service Department Amenities
Knowledgeable Staff
Customer Lounge
Coffee/Tea/Hot Chocolate
Continental Breakfast
Snacks
Loaner Vehicles *not available for Express Services
WiFi
Bottle Water
Magazine & Newspapers
Kids Room/Movie & Toys
Shuttle Service
Early Bird Drop Off
After Hours Drop Off/Pick Up
Satellite TV
Vending Machines
Mile High Acura, Inc.

2799 S. Havana Street
Denver, CO 80014