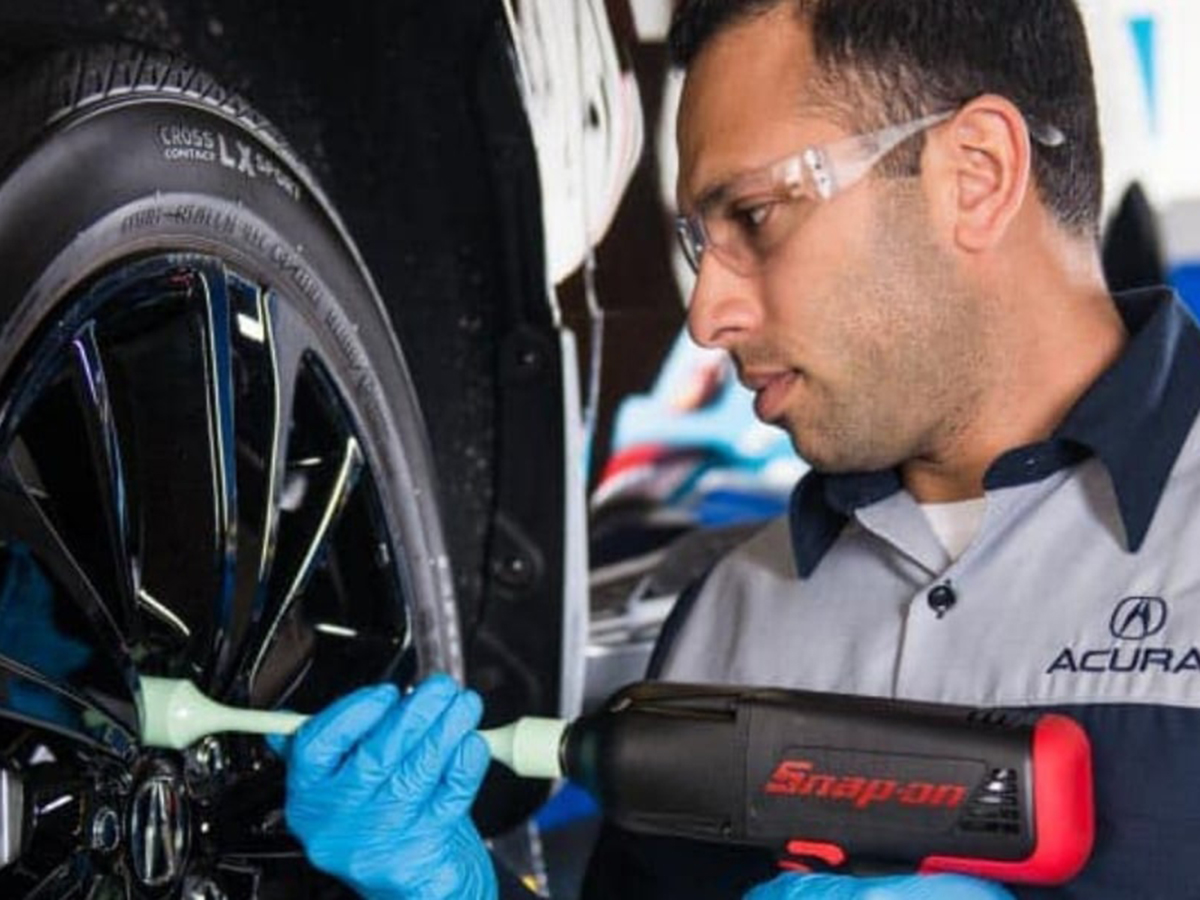 Acura Tire Balancing in Denver, CO
Your car frame, no matter how expertly made, is not entirely even. Your tires need to be balanced in order for them to stay in line with one another and in order for them to drive smoothly and without any issues. 
Balancing your tires can help to keep your car from bumping and thumping,  make sure that your tires do not get flat spots, and that being unbalanced does not cause an issue with the way your car drives. Balancing your tires helps to minimize any vibration that you might feel inside the car and also helps to make sure that the tread wear is even so that you get the same amount of wear. It will also help maximize the time before you need new tires put on your vehicle.
Why Should I Have My Tires Balanced?
In some cases you may notice that your car vibrates a great deal on one side, your mechanic might notice that one part of your tire is wearing faster than the other, and you might also notice that there are issues with the overall smoothness of your drive. Having your tires balanced can help to reduce vibration, it can make sure there is no stress or uneven wear to your tires, and it can also help to make sure that you are not going to feel a lot of excess vibration inside the car. 
Tire balancing is as simple as your mechanic adding small weights to the rim of the tire to make sure that they are all the same weight and that they are going to have the same rotation speed, the same contact with the road, and the same overall weight.

Risks of Driving on Unbalanced Tires
Not balancing your tires can cause damage to the wheels of the car, it can also cause uneven wear to the tires so that you have to have them changed out more often, and it can cause vibration inside the vehicle. This vibration will get progressively worse and worse until it eventually causes damage and the wheels and tires could both potentially need to be replaced.
Come to Mile High Acura Today
The Mile High Acura Service Department has a great customer waiting area, a knowledgeable and friendly staff, loaner cars so you can get to work or home, early bird drop off and more. We also have after hours drop off and pick up so you can get your car after work. 
Dealer Wallet Service Marketing & Fixed Ops SEO by
Service Hours
Monday

7:00AM - 6:00PM

Tuesday

7:00AM - 6:00PM

Wednesday

7:00AM - 6:00PM

Thursday

7:00AM - 6:00PM

Friday

7:00AM - 6:00PM

Saturday

7:00AM - 6:00PM

Sunday

Closed